You want to go from layman to expert fast?  Have experienced pro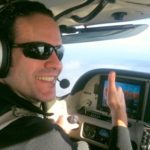 fessionals guide you past the start up stage.
Yesterday I got up and went to a flight school, Curtiss Aviation, in Danbury, CT.  Seated next to Dan my experienced instructor I took off, did in air maneuvers and landed the plane several times.  WHAT A RUSH!
Having the Quick Start Manager Program is like having a co-pilot seated next to you to help you get up and flying in the property management business.  Also if you need the Control Tower to talk you through it – we have a coach you can call to get one-on-one support.
Learning is fun – Enjoy!
Published on November 22, 2009 in
Support